Just like WWE wrestlers, NASCAR drivers have their intro songs as well, but only in Bristol. Obviously, the choice of Tyler Riddick in Bristol shocked the fans and caused them to burst into laughter. But it would be much funnier if Kyle Bush played it.
But you won't believe what happened.
Ads
The article continues below this ad
In a recent episode of Door, Bumper, Clear! NASCAR watchers were discussing the songs of the intro and Bristol. Then someone pointed to the song Riddick played. "Have You Heard What Tyler Riddick's Song Is? Beastie Boys – Sabotage". Wow, Riddick, that was funny. Even another quorum said, "The timing couldn't be better." And he's sure he's not wrong, after all that happened at Richard Childress Racing.
However, another guest had an incredible suggestion for a song for the drivers, "I was hoping that Kyle[Busch] or Tyler [Reddick] You'll be playing "Take This Job And Pay It" by Johnny Paycheck. That would be great. "," Imagine if Kyle came out because that's the first line of the song. " There is clearly no calming down once you get to the songs. But it's not a bad proposition, far from that actually. It would be funny to see that as an intro song.
Dive deeper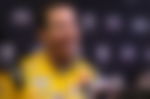 But what songs did the other drivers pick?
List of all driver's intro songs at the 2022 Bristol Rally
Each driver had their own race song, and it all seemed like the songs that best reflected the personality of the driver on the track.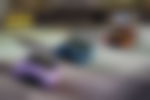 So, this is complete existing.
AJ Allmendinger – "Victory" by Fire From the Gods
Eric Almerola – ""Without Me" by Eminem
Christopher Bell – "Remember the Name" – for Fort Minor
Ryan Blaney – "Angel Band" by Tyler Childers
Alex Bowman – "Outlawz" by Terror Reid
Chase Briscoe – "The President" by James Brown
Chris Bucher – "Go to War" by Nothing More
Harrison Burton – Diddy's "Bad Boy for Life"
Kyle Bush – "Risk Song" by Ritona 500
William Byron – "CHANT" McMallmore
Landon Castle – "High Hopes" by Banik at the Disco
Ross Chastain – "Watermelon Crawl"
Austin Cendrick – "Running to the Hills" by Iron Maiden
Cole Caster – "Top Gun Anthem" by Harold Faltermeyer
Austin Dillon – "Narcos" by Timmy Trump
Ty Dillon – "Next Episode" by Dr. Dre and Eminem
Chase Elliott – "Ride the Lightning (717 Tapes) by Warren Zeiders
Ty Gibbs – "All In" by Lil' Baby
Todd Gilliland – "Father Stretching My Hand Pt. 1" by Yi
Justin Haley – "Summer Breeze" from Seals and Crofts
Denny Hamlin – "Hard Knock Life" by Andrea McArdle
Kevin Harvick – "The Old Man on the Road" by John Fogarty
Eric Jones – "It Should Have Been a Cowboy" by Toby Keith
Brad Keselowski – "The Rooster" by Alice in Chains
Cory Lagoy – "Highway to the Danger Zone" by Kenny Loggins
Kyle Larson – "Dirt Road Anthem" by Jason Aldean
Joey Logano – "Back to the Future Theme"
Michael McDowell – "Coming in Hot" by Lecrae and Andy Mineo
BJ McLeod – "Jiggle Jiggle" by Duke and Jones and Louis Theroux
Tyler Riddick – "Sabotage" by Beastie Boys
Ricky Stenhouse Jr – "Sold" by Hardy
Daniel Suarez – "I feel good" for Pitbull
Martin Truex Jr. – "Need a Boat" by Morgan Wallen
Ads
The article continues below this ad
Bubba Wallace – "A Long, Violent History" by Tyler Childers
Cody Ware – "25 Bands and A Geccco" by 100 Gecs
JJ Yili – "In the Air Tonight" by Phil Collins
Ads
The article continues below this ad
Watch story: NASCAR journalist clears controversy over controversial Denny Hamlin Kyle Bush exclusion
So, what is your favorite song? Let us know in the comments.